We started Wolverine Martial Arts because we are dads with young children.
We want to help our kids, friends and the community to develop important lifelong skills such as confidence, discipline, self-defense, focus and respect.

Wolverine Martial Arts is affiliated with Double Five Jiu-Jitsu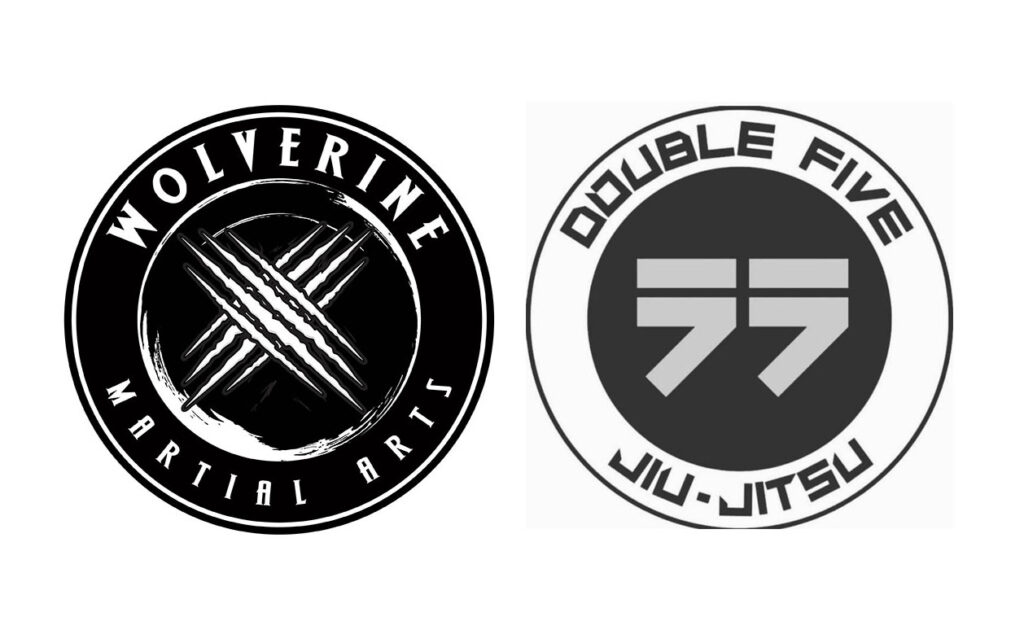 Double Five is a collection of jiu-jitsu academies from around the world with some of the most knowledgeable and successful practitioners, mentors and instructors. All Wolverine Martial Arts members get drop-in access to other Double Five gyms at no additional cost.
---
Mark Francescutti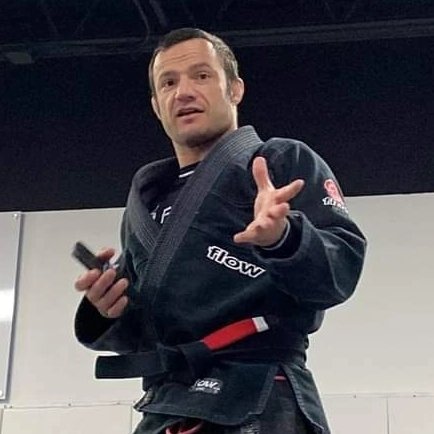 A true zero-to-hero story. With no prior athletic experience, Mark decided to try Brazilian Jiu-Jitsu at age 30. At first, he was scared go inside the gym, but he eventually built up the courage to step inside. His life changed forever. Through dedication, he lost 30 pounds, got in the best shape of his life and improved his focus, self-confidence and health. Mark compiled a record of 40 wins, 15 losses as a purple belt; 44 wins, 18 losses as a brown. In 2021, Mark achieved huge victories — Pan American champion and IBJJF Gi and Nogi World Champion for his age group and earned his black belt on the Worlds' podium. He also is 9-3 in pro stage matches. He teaches a style focused on defending against larger, stronger opponents.
---
Rafael "Formiga" Barbosa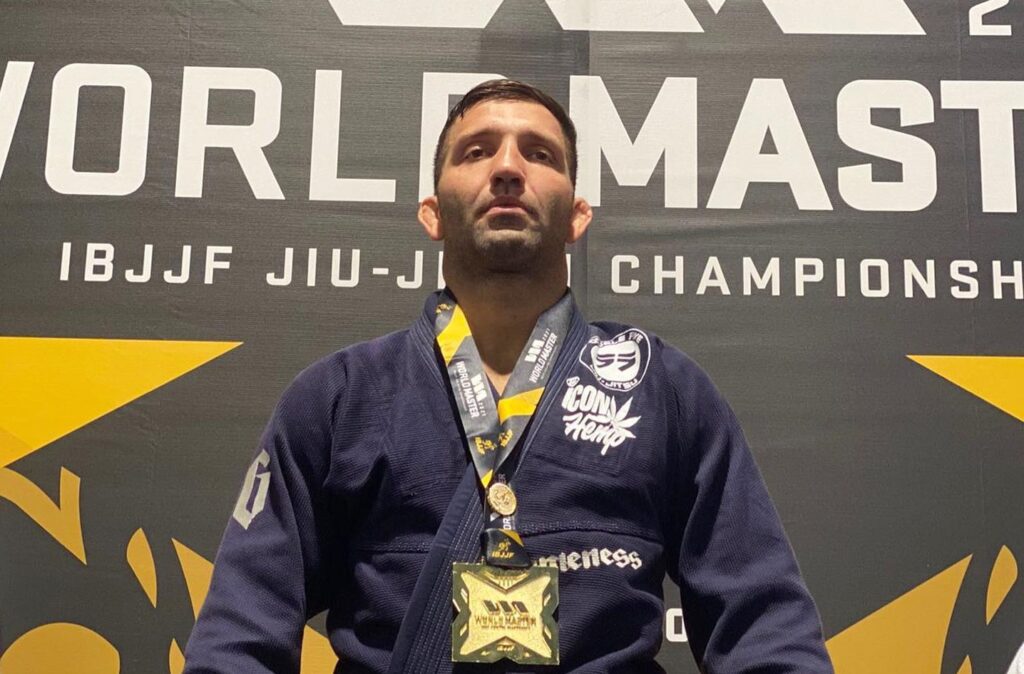 Wolverine Marital Arts is affiliated under head coach Rafael "Formiga" Barbosa, a Brazilian Jiu Jitsu Black Belt 5th Degree. He started training Jiu Jitsu when he was 11 years old and was awarded his Black Belt at the age of 19 (2002). Rafael "Formiga" was always one of the top competitors in the sport's adult division and carried on his great results to the Masters division (30+). He is the current No. 1 ranked competitor in the Masters division ranking of IBJJF. He has won nine World Championships and 11 Pan-American championships. He started teaching jiu-jitsu at the age of 17, when he was purple belt and never stopped. Rafael loves sharing his knowledge and helping his students achieve their goals. Said Barbosa: "My vision for jiu-jitsu was self defense. My mom got divorced and tried to find a martial art to defend ourselves because we didn't have a father to take care of us. But I also enjoy the competing, training to get better. It becomes an addiction. BJJ helps with self control, self defense, get confidence and for the (friendly) environment, we create friendships and I keep friends close to me and that helps a lot, too." Formiga's nickname comes from the Portuguese word "ant," because he was the smallest kid in the room. Now, he's the one who can defend against even the largest opponents.
---
Chaz Cameli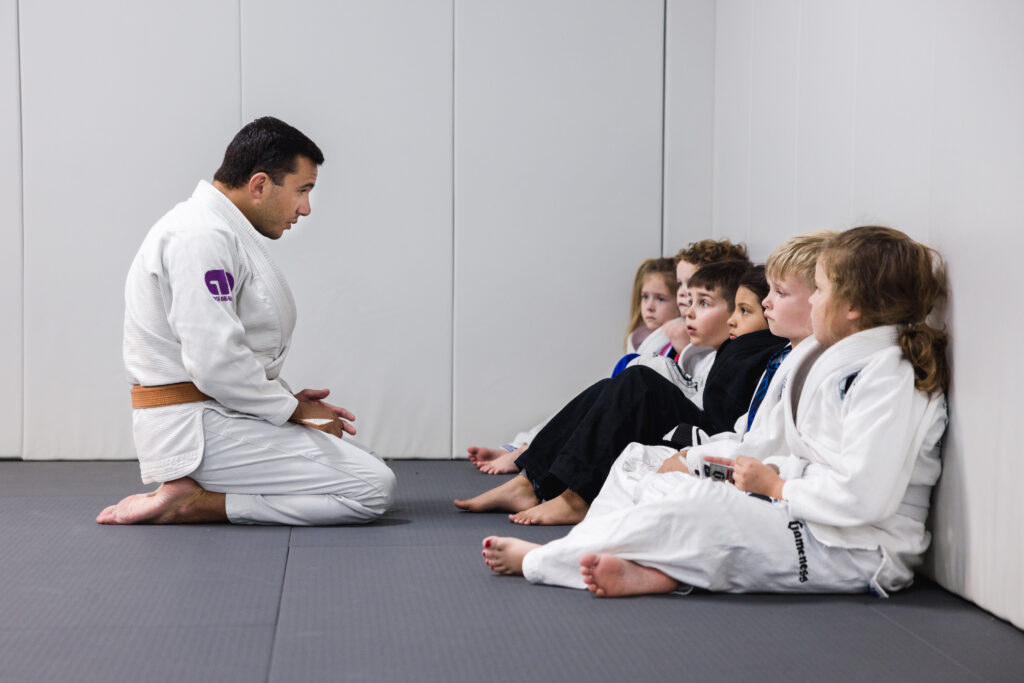 Chaz decided to train jiu-jitsu for self defense after training in hwa rang do for several years. Chaz has a hearing disability and wears hearing aids, he wanted to ensure he could defend himself against bullying, after realizing JJ was truly a martial art for self defense he switched over immediately. He is a featherweight (154 pounds) and on the smaller side, so he wanted do well against bigger opponents as well. He has trained for eight years and is a brown belt under Rafael Formiga. He is empathetic, patient, great at dealing with kids and taking care of others. On the mat, he is quick and technical. He enjoys playing half guard, collar-sleeve guard and butterfly guard and knee-cut passing.
---
John Atkins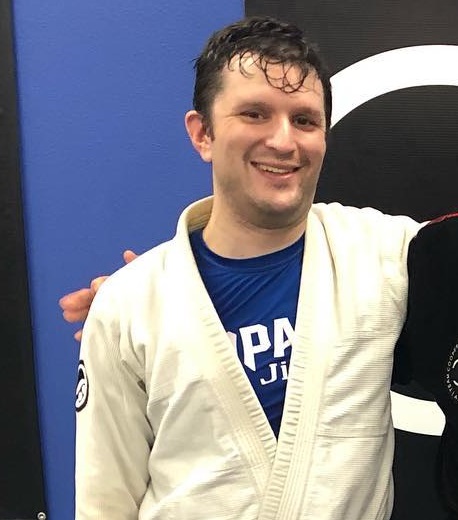 John is a second degree black belt under Octavio Couto and Rafael Lang. He began training in 2007 in his home state of Oregon and got his black belt in 2015. He is an enthusiastic teacher with a classic style of BJJ, emphasizing traditional positions and attacks from closed guard, mount, and the back. John also has significant training integrating BJJ with striking for self-defense purposes. He has a deep knowledge of the history and philosophy of BJJ, and is evangelical about its ability to help people develop self-confidence and discipline. To John, BJJ is not just a form of physical training: it helps people to know themselves, and to improve their character in all areas of their lives.
---
More instructors: Coming Soon
Wolverine Martial Arts will be bringing in a diverse group of guest instructors from across Texas and the USA. These instructors will be men and women of all ages, shapes, sizes and styles. We believe it's important for our students to see many different techniques and specializations.